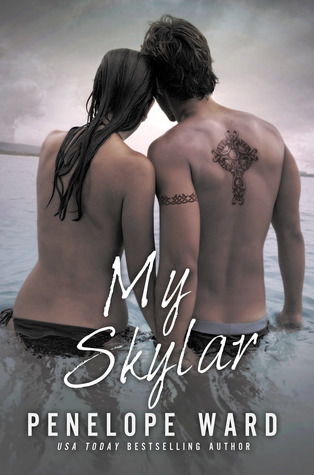 4-4.5stars!
Best friends Skylar and Mitch have gone through many obstacles, just when they can finally become more than best friends and be the couple they are meant to be another obstacle gets in the way. That's how their life has been. Now it has been five years and Mitch can't get over her, he sees her again and she's with him. Mitch will stop at nothing to get her back...before it's too late for them both.
I really liked this book and if you haven't read Jake Undone I recommend you do before reading this. My Skylar is a standalone but you are introduced to Mitch and Skylar in Jake Undone.
I loved Mitch and Skylar and their passion and devotion to one another. Mitch was the sweetest friend and boyfriend a girl could ask for and because of one mistake everything went to sh*t. I did feel that Skylar should have been honest with Mitch from the beginning, she really pissed me off because everything could have been avoided if she were just truthful. I found myself yelling at her. I actually didn't think Mitch's big "mistake" was really his fault. A lot of times I can guess what's going to happen but when the other POV came in I was shocked!
I love angsty books but some of this I just thought could have been avoided early on, not only did this book have a lot angst but it was heartbreaking, heartwarming, and pretty funny.
Recommended along with authors previous books.