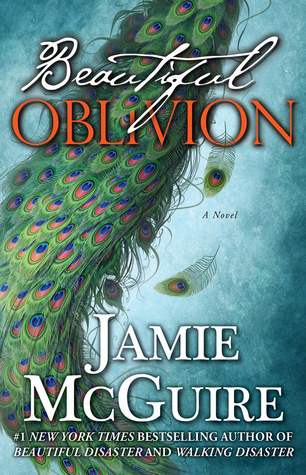 4-4.5 stars!
Cami and Trent (Maddox) grew up together, Cami has avoided him since they were kids. She's always known and heard to avoid a Maddox and that's exactly what she's done...until Trent starts paying her more attention; more than he ever has. He is a known player and doesn't do relationships. Cami is in a relationship with T.J. and this relationship has lots of secrets. While Cami's boyfriend lives in California they try to make the distance work but HIS work keeps interfering. Cami and Trent form a close friendship and bond and soon Cami is confused to her feelings for him. Trent knows what he wants and he'll do anything to have Cami. On top of the secrets Cami has about her boyfriend she also has some serious family issues and over bearing brothers to deal with.
I wanted to be able to give this book 5 stars. I loved Beautiful Disaster so when Jamie was coming out with a series with all the brothers I was elated, but I didn't quite love it like I did BD. I thought this book was very good and really loved Trent and Cami as a couple but I didn't get that instant chemistry and angst like I did with BD. It was really close to being 5 stars but I guessed the big secret and reveal early on so it wasn't a huge shock to me. With that said I
looooove
Jamie and think she's an amazing writer and will so be reading about the other Maddox brothers!
This book is definitely recommended!!