I started this series with book one a couple of years ago and now I'm on book eight! Each book has held my interest and every book I've liked the heroines (which is rare for me). The first three books and a fourth from the H's POV, (Too Far 1-4) are about Blaire and Rush, then we have two about Woods and Della, (Perfection 1 & 2) and now I'm reading about Grant and Harlow (Chance 1 & 2). All H's grew up together in Rosemary Beach while the h's never knew each other and what I like is that they all get along and there is no bitchiness between them. Each book featuring these couples can technically be standalones but I suggest starting with the first book and going from there; learn about Blaire and Rush before you start any others. Abbi Glines will have you wanting to scream, laugh, and cry.
(Rosemary Beach #1)
Amazon Link
Here is the blurb:
To want what you're not supposed to have…

She is only nineteen.

She is his new stepfather's daughter.

She is still naïve and innocent due to spending the last three years taking care of her sick mother.

But for twenty-four year old Rush Finlay, she is the only thing that has ever been off limits. His famous father's guilt money, his mother's desperation to win his love, and his charm are the three reasons he has never been told no.

Blaire Wynn left her small farmhouse in Alabama, after her mother passed away, to move in with her father and his new wife in their sprawling beach house along the Florida gulf coast. She isn't prepared for the lifestyle change and she knows she'll never fit into this world. Then there is her sexy stepbrother who her father leaves her with for the summer while he runs off to Paris with his wife. Rush is as spoiled as he is gorgeous. He is also getting under her skin. She knows he is anything but good for her and that he'll never be faithful to anyone. He is jaded and has secrets Blaire knows she may never uncover but even knowing all of that…

Blaire just may have fallen too far.
Book One HEA? (1)
Currently Reading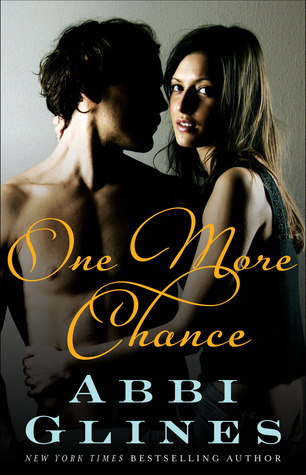 book #8 (Chance #2)