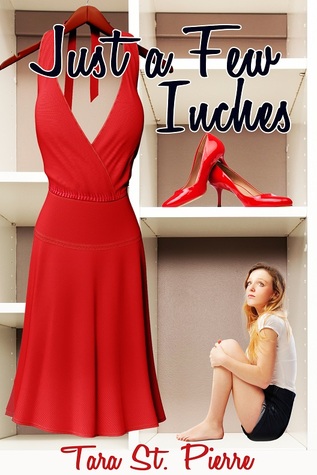 Synopsis:
All Carrie Roberts wants is to be a little bit smaller.

To fit into the perfect dress for the Valentine's Day Dance. To look beautiful for her boyfriend, the school's star basketball player. To keep his jealous ex-girlfriend, a rival cheerleader, away from him. And to be noticed by her classmates.

Exercising and dieting don't work, but an advertisement for weight loss pills promises a quicker solution to her problem. As time runs out, she takes more than the recommended dose until she's just a few inches slimmer. Heads turn when she arrives at the dance, and the wonderful night with her boyfriend is beyond what she dreamed it would be.

Days later, Carrie discovers that her body is changing in ways that should be impossible. While her doctor searches for a cure, she desperately turns to her friends and family for support. Everyone is noticing her now whether she likes it or not, and even the media is intrigued by her incredible story. Getting everything she once wanted has created new problems—problems that are growing more terrifying every day.

Because Carrie Roberts is shrinking.

- - - - -

"Just a Few Inches" is a Young Adult novel that deals with issues of body image, self-esteem, and teenage relationships. It is intended for readers age 13 and up.
My Review: (Copy provided)
3.5 stars
When I was contacted to review this book I knew I wanted to as soon as I read that blurb. It sounds intriguing right? I think every female could relate to this book. It's a definite thing that we've all been through or felt at some point in our life.
I'm going on vacation and need to drop a few pounds. I'm going to a wedding and have to get into that dress. I'm seeing people I haven't for years and need to look good.
It's constant and probably won't change but this book put a new spin on it for me.
What does any teenage girl want right before a big dance? To look good and fit into the dress she has her eye on, especially when that dress is wanted by the person you dislike most. The person that happens to be your boyfriends ex and a known "mean" girl. So you buy it and make sure you fit in it. And that's exactly what Carrie does.
She starts taking diet pills after hearing an advertisement and is determined to get in that dress. I don't want to write too much more because I'll give the whole book away but lets just say the pills work a little too well.
I kept reading Carrie's story thinking yep that was me, I've been there. And then thinking my daughter needs to read this book when she's older.
I did enjoy it, I did think at times it was a little long or could have been shortened but I really liked the message. It was a unique story and I'm interested to read more by this author.
I recommend...every female should read this. You'll get it, and understand our heroine more than you would think.
Purchase:
Amazon