Reviews to come:
Haylee Jordan is no stranger to heartbreak. Growing up, she quickly learned to fend for herself, and after a hellish night in high school, she knows the only way to keep her heart safe is to keep everybody else out.

Ryan Porter considers himself married to the military. After losing his father and brother at a young age and witnessing the subsequent downfall of his mother, Ryan has sworn off any semblance of love.

After Ryan helps Haylee out of a sticky situation, the two find themselves growing closer, but with Ryan's impending deployment and Haylee's trust issues, they vow to never let it become something more.

However, Ryan quickly finds himself falling for Haylee, and Haylee is unable to deny that Ryan makes her happier than she's been in a long time. Will the two of them be able to overcome their pasts and open their hearts? Or will they always be determined to keep everyone at a safe distance?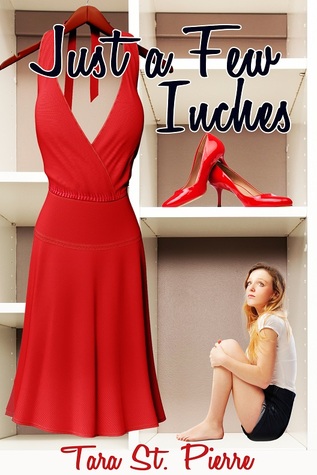 All Carrie Roberts wants is to be a little bit smaller.

To fit into the perfect dress for the Valentine's Day Dance. To look beautiful for her boyfriend, the school's star basketball player. To keep his jealous ex-girlfriend, a rival cheerleader, away from him. And to be noticed by her classmates.

Exercising and dieting don't work, but an advertisement for weight loss pills promises a quicker solution to her problem. As time runs out, she takes more than the recommended dose until she's just a few inches slimmer. Heads turn when she arrives at the dance, and the wonderful night with her boyfriend is beyond what she dreamed it would be.

Days later, Carrie discovers that her body is changing in ways that should be impossible. While her doctor searches for a cure, she desperately turns to her friends and family for support. Everyone is noticing her now whether she likes it or not, and even the media is intrigued by her incredible story. Getting everything she once wanted has created new problems—problems that are growing more terrifying every day.

Because Carrie Roberts is shrinking.
Our secrets define us.

I've run far to escape my past. Eight years and almost two thousand miles lie between me and the horror that consumes me. My life is a series of superficial relationships and closed doors designed to keep me safe. I will never let myself become the person I was. That girl is dead, and in her place is a woman who guards her inner self fiercely. I'm not going to let anyone breach those hard earned barriers. Not even him.

But when those secrets come home to roost, I have to decide what I'm willing to risk for my happily ever after. When the evil I left behind finds me, I have to choose. Will I succumb to the girl I was and crumble under the pressure? Or can I break the cycle and finally be free to fly?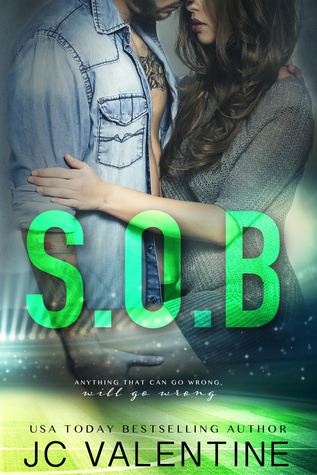 Levi Black is an s.o.b.

Born with a silver spoon in his mouth, he's a pretentious, obnoxious, womanizing jacka** who thinks the world revolves around him.

He wouldn't be wrong.

A famous soccer player, his skills on and off the field have won him medals, trophies, women, and the cover of every heartthrob magazine in the country. He's broken nearly every bone in his body and a few hearts along the way, including mine—his stepsister—and lived to tell about it.

One night changed everything, and I've avoided him like the plague ever since. Just long enough to finish college, to bury the hurt, and to outrun the memories. But now that's all changed. I'm back, and there's no more running.

My hands are supposed to be my livelihood, but now they're my curse. Levi's reckless ways have landed him in a sticky situation, and his father has given me an offer I can't refuse. One month, and all I have to do is put my hands on his body. Easier said than done. The problem is, even though I know it's bound to bite me in the a**, I can't bring myself to say no to the s.o.b.