Synopsis:
Some gods have it all. Some don't. Hermes is one of those gods that is part of the group that has it all. Or at least he believes he does. His existence changed when his uncle, Hades, stepped in and gave him something to do with himself. He figured running the clothing business, Touched by Us, was more than enough to occupy his time and keep him from losing his mind with boredom.
All of that changes when he meets one of his new aunt's friends. Ty'Quishia Johnson is a mortal that is unlike any other that he has ever met before. She is unwilling to fit into the mold that he has thought every other woman he's encountered should be. This take charge, bossy, speaks her mind woman has him wondering if maybe he was wrong about everything. As they start down a path filled with intriguing liaisons and carnal releases, he finds himself in a place he never wanted to be.
Will the threat of a prophecy fulfilled be the undoing of the best thing that has happened to him in all his centuries as a god? Or will he finally willingly accept his fate?
Buy Links:
Ellie Keys is a Mystery/Thriller and Romance author. The more diabolical the read the better. One of her pet peeves is being able to guess the ending before she gets there. She also enjoys reading all things romance, whether it's paranormal, mythological, mystery or contemporary doesn't matter. Her favorite things to do are mostly centered around books. Other pastimes are going to the movies, playing around on social media and she's addicted to word games: Scrabble, Text Twist, Wheel of Fortune. Cookie Jam and Bubble Witch have commandeered her free time lately. Ellie Keys is from Michigan and a graduate of Central Michigan University with a degree in psychology. This degree allows her acknowledge that she may be a little bit off because of all of the talk about hearing voices that don't allow her to sleep. The good thing about that is she is in good company. She was happy to learn that she wasn't alone when she talked to other authors.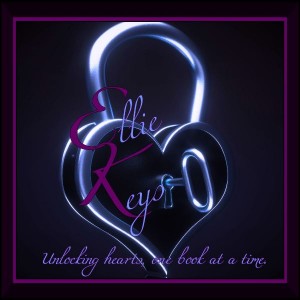 Follow her here: