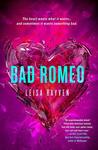 Bad Romeo and
Broken Juliet...I haven't read a book in a while with this much connection and chemistry. I had major butterflies reading these books. I will post a review soon.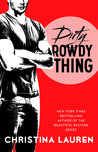 Dirty Rowdy Thing...I loved the H and h. It was a light hearted, fun, sexy, read. Review to come.
These are just the books I've five starred but not reviewed yet. I have a few more I'm looking forward to reading on my list that have great ratings and reviews.
Happy Reading!