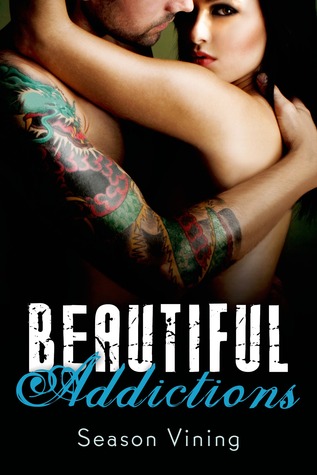 4 stars! (ARC provided)
Josie has no memory before being shuffled in and out of foster homes. She has suffered abuse and loss in the greatest way. She is completely broken and lost and uses sex, drugs, and her art as her escape.

She doesn't remember Tristan and he thought he lost her forever...until fate brought them back together. He tries to help her remember and won't let her go again. But when Tristan and Josie's pasts catch up to them will they be able to continue on together?

This book is not at all what I anticipated going into it. It was a pleasant surprise. It is told from a third person POV which I'm not used to but the author does it well. I loved Tristan's character he was the "tattooed-smart-hot-nerd" gotta love that. I also loved how he would recite everything it was cute and really brought his character to life.
Josie was harder for me to like in the beginning but she ended up opening herself up more and I loved the fact that she helped out the homeless kids. I also loved Alex and their relationship. The author does a great job with intertwining the secondary characters.
Without spoiling anything I was a little confused with the whole Rob, Evan thing. I still can't figure out who Evan was. (If anyone does please comment)
I recommend this book for something different and unexpected.
Thank you to the author for providing me a copy of this book.