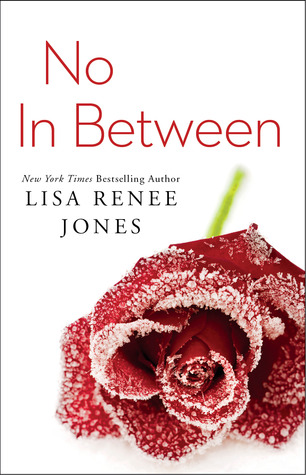 4.5-4.75 stars! ARC provided by NetGalley for an honest review.
After Sara and Chris faced things in Paris they return home to San Francisco to prove wrong Ava's accusations against Sara.
Here is the blurb:
"Chris and I have faced our demons and bared our souls to one another in Paris. Now that we are back home in San Francisco, I want to believe that nothing can tear us apart. Not Ava's accusations against me to the police, or Chris's fear that he will destroy me as he feels he did Amber. And not Mark, who was once too intimately a part of our lives, and who I can see crumbling inside out. He believes he is invincible, just as I want to believe Chris and I are invincible. We have to be invincible. We need each other too much for any other ending."
This is the conclusion of Sara and Chris's story. (
nooo
!) I was introduced to this series a couple of years ago and dove in. I have been captivated from the beginning and have patiently waited for each and every book to come out, and this book did not disappoint. It has a little bit of everything (just like her previous books); passion, romance, suspense and drama. I wasn't sure how Lisa Renee would pull off another book but I didn't realize how many questions were left unanswered. And this book, I think may have been my favorite one in the series. I couldn't put it down and wanted to find out what was going to happen. Where is Rebecca? Is she alive or dead? What is going on with Mark? What is Ricco's involvement? And will Ava get convicted? Well unfortunately not all of these questions are answered but it sets you up for Mark's book which is next in the series.
SARA: "

I have this sense of a book that I'm not quite ready to end, ending."
CHRIS:

"And so we start a new chapter to our story."
This series really is more about Sara and Chris having trust in one another enough to let their inner demons disappear. And who knew the dominant always in control Chris could be such a good guy? Sure we saw it in other books with Sara, Dylan, his godparents and Amber; but Mark? I fell in love with Chris even more in this book because of his ability to help Mark out despite everything Mark has done.
SARA:

"His hand goes to my hair, and now his mouth is near mine
."
MARK: "
I've always wondered how you would taste.
"
SARA: "He dips in to kiss me, and my knee instantly lifts and lands hard in his groin." Chris hears everything.
SARA: "He is so much more than the paintbrush he masters with such incredible talent. So much more than his past, and his pain. I know even before he does that he can't walk out of here and leave Mark like this either. I push to my toes and kiss him. 'You are the most amazing man I have ever known.'" CHRIS:

"Don't give me more credit than I deserve. I still may punch him, but I'll give him an ice pack for the ride to Sonoma if he wants to come."
That quote right there made me fall in love with Chris even more.
I really wanted to give this book the full five stars but I couldn't because I didn't get the epilogue I was hoping for (the wedding). I was just a tad disappointed when it became another POV with a cliffhanger leading into Mark's book. I was going to say it would be great to get a novella with Sara and Chris's wedding but I did read at the end of this book we are getting that for Valentine's Day, (yey!) but I guess I just wished it could have been wrapped up. I would like to recommend reading Mark's two novella's "The Master Undone" and "My Hunger" before you read this book, although it isn't necessary I think you would get more out of this book and the next one to come. Overall I loved this book and the conclusion to Sara and Chris's story, I can't wait to continue the series and read about the wedding!