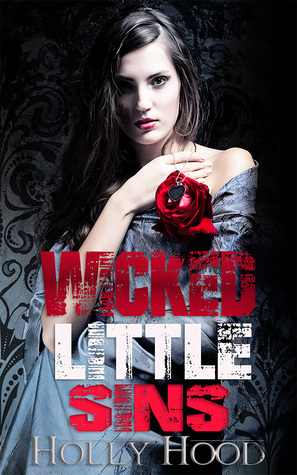 Synopsis:
Everyone sins.
But some sins are wicked.
Everly, Charley ,Quinn and Ethan are siblings. And they were a happy family before their mother's murder.
Everly is a musician, Charley a big time publisher, Quinn is still struggling to find herself while working a waitressing job. And Ethan, the baby of the family is in college hating every minute of it.
The one person that understood them was their mother. But when a shocking revelation makes their mother looks less than perfect her skeletons come out to get them. And there might not be anything they can do about it.
My Review: ARC provided
4.5stars!
Four siblings: Everly, Charley, Quinn and Ethan just lost their mother who was brutally murdered. They are all together again after several years.
Ooh this book was good! I loved how it was written with the chapters being a different person. The suspense was awesome and I found myself yelling Noooo at a certain point in the book. This is a hard book to review without spoiling. And being I'm not the biggest fan of cliffhangers I couldn't give it a full five stars. It left me wanting more much more. Just when you think you like or do not like a person they do something that makes you change your mind. All siblings have certain qualities that you may not like and then just like that something happens to change your mind. I have to say out of all the siblings Ethan and Charley are by far my favorite. I liked the mystery behind their relationships. When they all went home for their mothers funeral it just felt creepy and weird and none of them really showed any emotion. It had me wondering why? Why do these people not seem to be affected by their mothers death like a normal person would? It was even mentioned in the book by a boyfriend that he found it strange...but it was never answered, which just added more mystery to the book for me. Maybe it gets answered in the series??
This book kept me on my toes, constantly wondering what was going on. When I had to put it down to do something I quickly picked it back up to get another chapter in and then another and another because the chapters were so short (which I love).
On to the boyfriends...
Vinnie-what an awful person, but then you read this letter of encouragement to hold on to him. Why?
Jordan-Love him (wake up Quinn)!
Adrian-skipping for now :/
This book was written exceptionally well. The description of the characters was superb I could visualize each and every one of them and got a real sense of their personalities (or so I thought).
I'm really looking forward to reading the next book and finding out what happens to this weird mysterious family.
I definitely recommend but beware it leaves you hanging.