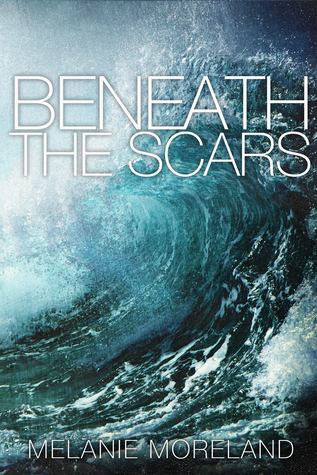 Synopsis:
The sound of the ocean, the crash of the waves as they kick up against the sand and rocks—these are the only sounds Megan Greene wants to hear. She wants to leave the rest of the world behind, and find some peace. The offer of a private house on the beach, set in a small town in Maine, is perfect. Time to think—to be by herself. It's all she wants. It's the escape she needs.

Until she stumbles across the painting that seems to echo her own chaotic mindset. Until she meets the unfriendly artist behind the stormy painting and discovers his secrets.

All Zachary Adams wants is to be left alone. His canvases, and the unending scope of the ocean and sand, are his life. They direct him—fill his hours. Bring him focus.

Until she enters his life. She dredges up memories of the past—the haunting images he has hidden for years; the fears he has never shared. A story he keeps buried below the surface.

Can she make him see what he is missing? Can he trust her enough to believe?

Together they embark on a journey where their pasts collide and threaten to tear them apart. Will their fragile bond hold or wash away with the ebbing tide?
My Review
:
Review copy provided by Xpresso Book Tours
3.5 stars
I love a book where it's not always about the physical, that it's not always the initial attraction. Making Faces
by: Amy Harmon, Archer's Voice
by: Mia Sheridan, and Don't Make me Beautiful
by: Elle Casey. In fact this book reminded me a little or Archers Voice in the beginning.
The book had a lot of potential and while I liked the book something held me back from loving it. I normally am not all that bothered by "insta" love but in their particular situation I was.
Zachary (H) is not a nice person he's cold and distant and hides from everyone and everything. He's reclusive and thinks everyone is out to get him, to judge him and he doesn't trust anyone. The friendships/relationships he does form are detached at best. He is aloof to the world, all because of a terrible accident that left him scarred but he believes he deserved it.
Megan (h) moves in down the beach to escape her own problems and Zachary doesn't expect to feel what he does upon their initial meeting. He is still very nasty and mean but he also feels a pull towards her. This is where I had problems, I think with the way he treated her I would have expected more of a build up to their relationship, a friendship, opening up a little to each other, trust each other before they begun anything especially with all the trust issues. I would have liked it to span maybe a months time or more to really be able to feel that connection.
Don't get me wrong this is a beautiful story about love, loss, trust and friendship but I felt as though the relationship was rushed.
I always expect a little something in a book to tear or rip the relationship apart but not that. I love being caught by surprise. It was a good way to bring a little angst to the book, and not expected. I wish Megan was a little stronger and held her ground more with the Jared issue, but I'm happy with how things turned out.
Excellent epilogue!
Thank you for providing me a copy of this book.
HEA? (2)<<<click here if you want to know.
About the author: