So everyone knows I am a huge fan of Colleen Hoover's and a fellow CoHort, I got so busy I didn't post anything about her surprise release Maybe Not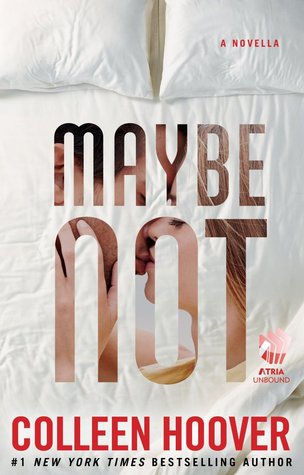 (which is only 2.99) Amazon. I don't think I've rated a book by Colleen under five stars ever. This was such a fun cute story and just what I needed. I laughed out loud a few times and smiled throughout the book. Who knew that's why Warren was such a porn addict? Loved it...great holiday read to lessen the stress and put a smile on your face.
Also Maybe Someday
is only $1.99 Amazon and one of my all time favorites Hopeless
is only 99 cents! Amazon And for free Finding Cinderella
Amazon.
I highly recommend each and every one of these so click them before the price goes back up!