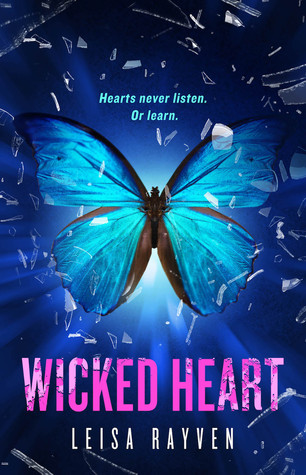 Synopsis:
Liam Quinn is talented, gorgeous, and one of the biggest movie stars in the world.

He's also the only man Elissa Holt has ever truly loved.

After being out of her life for six years, he and his gorgeous fiancé are set to star in the new Broadway show Elissa is stage managing. The only trouble is, when late night rehearsals bring Elissa and Liam together, the line between what is and what could have been gets blurred, and one moment of weakness will lead to a scandal that echoes around the world.

Elissa knows that falling for Liam again would be a tragedy in the making, but as any good romantic will tell you, love doesn't always follow the script.
My Review: (ARC provided)
5 +++++ stars!
Holy Shit!! I never thought this book would compare to Bad Romeo but I was so wrong. This book was AMAZING!! It was as amazing as having an endless supply of your favorite cheeses. ;)
God where do I start? This book in a lot of ways really hit home for me. I'm not an actress or involved in theatre but my husband is, and graduated college as a theatre major, so needless to say I've been through a lot of this and quite a few of our friends are also actors. Leisa nails this, everything about it is spot on, from the on stage chemistry to off stage relationships, jealousy, rehearsals, tech and everything in between. When I read Bad Romeo and Broken Juliet I remember feeling the same way. But then this book
gave our delicious hero a disability that my husband has so I was living this book; running lines so he could be off book right away I've done all of it. Okay so now that that's out of the way, let's talk about the book. When you open a book and the heroine says,
"My Idea of working out involves yoga pants without the actual yoga. In fact, my yoga pants should be called "sitting around eating cheese pants."'
in the first chapter, guess what? I'm hooked. Page after page I was highlighting. If I were to quote all the things I highlighted it would spoil the book.
Liam (H) and Elissa (h) fall for each other fast and hard all before Liam gets his big break. Elissa doesn't date actors and has been burned onetime too many, so when she meets Liam he is the perfect person for her, until he isn't. They work together until Liam goes to follow his dreams. They try to keep in touch but soon six years have passed since they have seen or talked and they find themselves working together again. The problem is Liam is engaged to his co-star. What happens when the three of them have to work together?
"I'm not a girl who swoons easily. I'm really not. If I were to describe myself I'd say I was passionate but logical, fiery but methodical, spontaneous but organized."
"To put it simply, he makes me swoon like it's his damn job."
Angel, Liam's fiancée was the best. I kept hoping something would happen for me to dislike her, but that would be too easy. So here we readers are thrown into this sort of love triangle but you love everyone. I mean you know who should be together but it doesn't make it any easier.
"I'm torn between hating her guts and loving her like the sister I never had."
This book was exceptional; I think it might be awhile before I read a book that even compares. It will give you a huge book hangover. You will love the characters, the story and every bit of angst, humor, and passion Leisa makes you feel.
I just loved this book! You will want to move it to the top of your TBR list, lovers of Bad Romeo and Broken Juliet will not be disappointed, be prepared to love this one just as much if not more.
"Heartache doesn't teach you to be resilient. It teaches you to protect your fragility. It teaches you to fear love. And it draws a bright red circle around all the ways you've failed as a person and laughs while you cry."
Releases May 3rd 2016!